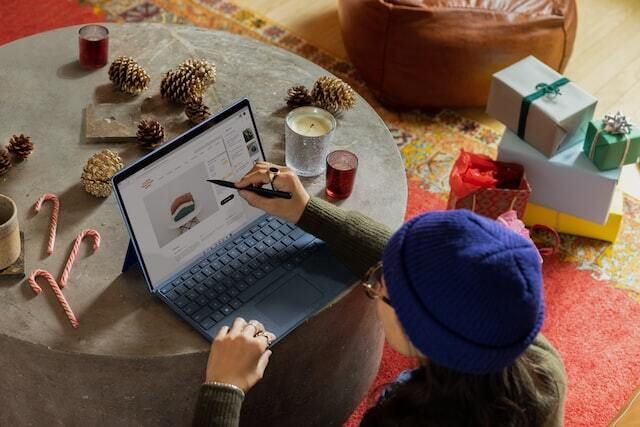 The holidays are coming up quickly with Thanksgiving just around the corner and December holidays shortly following. These days, the after-Thanksgiving deals are for all types of businesses—not just big box stores. That's why it's important to start your holiday marketing efforts now instead of a few weeks later! Check out these ways you can get prepared to stay on top of your marketing efforts this holiday season.
Participate in Black Friday and Small Business Monday
Just as Black Friday is approaching, so is Small Business Monday. You can take advantage of offering deals to drive business with either holiday, or both. Consider what type of deal might entice your current customers to come back or for a new customer to convert. This could be a percentage off of the cost of services, a freebie with a certain amount of spend or any other offer that makes sense for your business.
Add End-of-Year Clearance Sales
Many businesses undoubtedly have items they're hoping to clear by the end of the year to make room for new inventory. Consider an "end-of-the-year blowout" sale to move the old products out and make room for new products. This can be a win-win, because it helps drive foot traffic into your brick and mortar location for the sale but can also highlight newer items that may catch your customers' eyes. 
Spotlight Seasonal Items
Different times of the year call for various products and services. If you're able to spotlight a seasonal item or service that makes sense this time of year, take full advantage. If nothing comes to mind right off the bat, have a meeting internally to talk about how you can position your products or services for the holiday season. A little creativity can go a long way!
Send Customers a Thank You
Much like your family and loved ones may send a holiday card at the end of the year, this is the perfect time to let your customers know how much you appreciate them. Feature personal notes where you can to help strengthen relationships with your customers. It's a human instinct to want to feel valued and appreciated, and strengthening relationships can be as simple as recognizing and appreciating your customers.
Update Your Customers
The end of the year is usually a time where you'll receive holiday cards from your loved ones which contain updates about their lives, as well as updates from organizations you support. Your business can get in on the action by sending out an update about your year. Let them know what some of the big changes and focuses were from your year, along with personal stories from your staff. Include how much of a difference the customers have made in your business during the last year and the changes you have made as a result of listening to your customers.
Much like you do your holiday shopping early, now is the time to start marketing for your holiday deals and events. Get a head start by planning exactly how you'll appeal to customers both new and old. Offer deals that will entice your customers to stop by or order online, and consider your competition. Embrace direct mail pieces, email marketing and social media posts to reach your customers this holiday season.