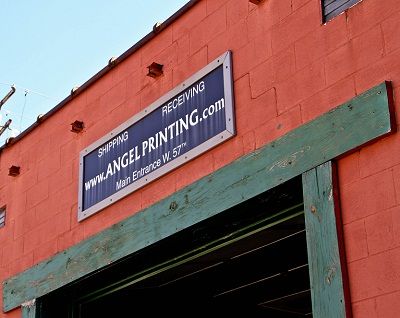 In working with us, you'll find that our company is not overly regimented. Everyone understands their role but is willing to do wherever needed to meet every clients needs. You'll never hear a member of our staff say, "that's not my job."
Though we believe whole-heartedly in this open approach, it's necessary to separate our company into departments. These departments hold years of experience pertaining to that specific area of printing.
Whether it's Customer Service or production, it takes everyone we have to make our clients look their best.
ESTIMATING

With our estimating system - your job is quoted to you with the most accurate & competative rates available.

PRE-PRESS

File Preparation: Key to a Successful Printing Job
Our Prepress Department operates with the current graphics software. Having your file properly prepared streamlines the printing process. We prefer a Press Ready PDF file with bleeds and crops but can use your native files with all the fonts and graphics used included. If some of that sounds like a foreign language to you, please call us—we'll be happy to help you do it right!

We are able to receive your art via many online transfer websites, FTP and even email.

If you have any questions, please call us—we'll be happy to help you do it right!

PRESS ROOM

We specialize in high-quality, full color offset and short run digital print.
To achieve the high level of printing quality for which our company has become renowned, we have offset press lines capable of Five Color printing up to 14"x 20" sheets and Single Color press sheets up to 25.5" x 18".
Aqueous and UV Coating options are also available.
Our digital sheet size maxes out at 12.5"x 19".

BINDERY

Upon completion of the printing, your job is headed for the Bindery and Finishing Department. Your project may require finishing as simple as trimming and wrapping or as complicated as folding, collating, binding and letterpress. Whatever bindery and finishing requirements are needed, our in-house quality control system ensures each piece is completed as designed.